By Catherine Brereton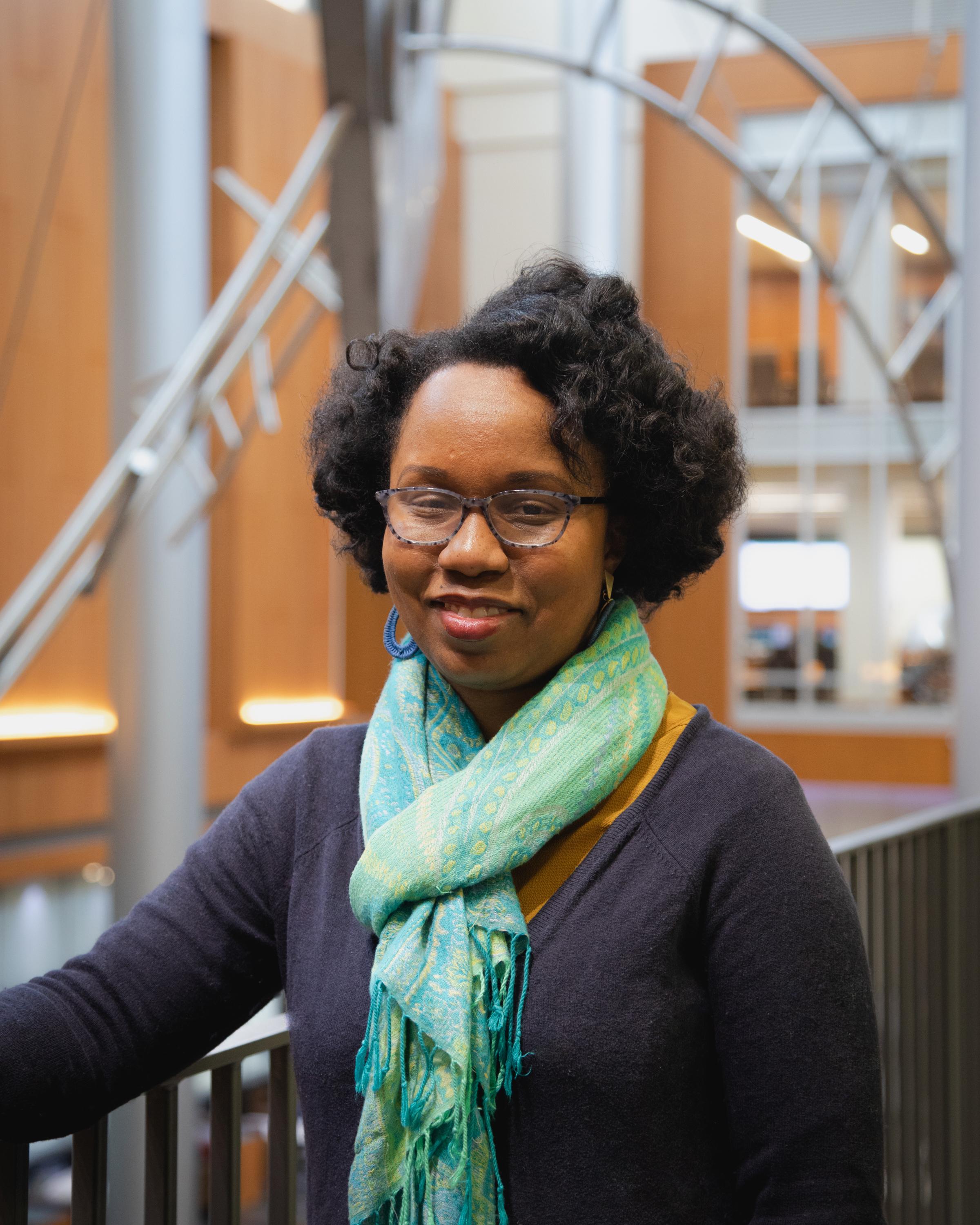 Students in GEO 365 Race, Food and Environment found themselves sitting at a "kitchen table" rather than in a traditional classroom for their final exam at the end of the fall 2019 semester.
The setting was part of Priscilla McCutcheon's work to break down barriers, foster conversation and empower her students to engage in a low-pressure but sometimes uncomfortable discourse.
 "The kitchen table became a place where we could let our hair down and become critical of ourselves and our place in our communities," said McCutcheon, assistant professor of geography.
McCutcheon's innovative approach to such topics as Black geographies, race and racism and food and sustainable agriculture has earned her the first Rickie Sanders Junior Faculty Award by the Feminist Geographies Specialty Group of the American Association of Geographers.
McCutcheon engages in "cutting edge anti-racist intersectional scholarship, has a deep commitment to service in the spirit of intersectional inclusivity, and is a thoughtful and unrelenting anti-racist educator," said Patricia Ehrkamp, chair of the Department of Geography. "Her feminist and anti-racist commitments shine through the entire body of her work."
Conversations she had in 2010 with graduate school colleague Ellen Kohl, her eventual collaborator and co-author on the kitchen table articles,  took on a different — more productive — nature when they took place at the kitchen table, even when these conversations were tense.
 Having grown up in South Carolina, the daughter of a minister and an agricultural entomologist, McCutcheon carries her family's legacy into academic circles. Bringing the family environment — the kitchen table — into her classroom, as she did for her GEO 365 students, creates a safe space for difficult, but necessary dialogue.
"I heard from students who had not spoken in class before," she said, "I learned that we need to have these difficult conversations early on — in elementary, middle, and high school, not just in college."
Sanders, the first African American woman to earn a doctorate in geography, is an icon of feminist and urban geography. The Rickie Sanders Junior Faculty Award recognizes junior faculty committed to scholarship engaging in feminist geography. For McCutcheon, honoring Sanders and her commitment to feminist geography involves staying true to the inspiration she receives rom her family.
"Being associated with Dr. Sanders is an incredible honor," McCutcheon said.