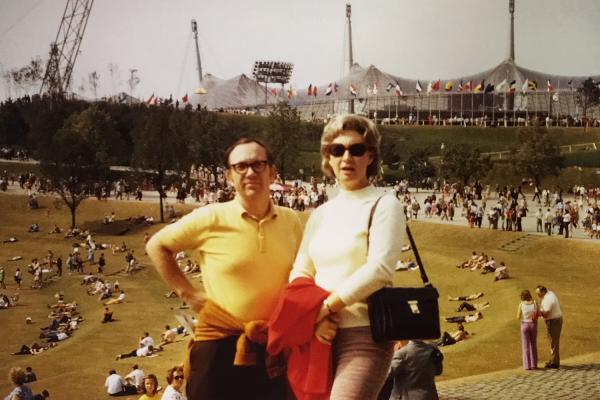 The University of Kentucky Department of Geography invites you to our 7th Annual Harrison and Eva Lewis Bailey Distinguished Alumni Lecture. Harrison and Eva graduated from UK; Eva from Psychology in 1948 and Harrison from Geography in 1949. Read more about the fund
here
, established by Harrison in memory of Eva.
---
Schedule of Events, Tuesday December 13, 2022
A Friday Afternoon Address by Dr. Sarah A. Moore, University of Wisconsin, W.T. Young Library, UK Athletics Association Auditorium, University of Kentucky at 3:30pm.

Refuse and Refusal: The Radical Potential of Waste

Abstract: The modern problem of waste is often considered merely an unfortunate afterthought of capitalist mass production and consumption economies. In this paper, I instead begin from the premise that there would be no capitalist economy without waste. One way to read the preceding sentence is that capitalist societies necessarily produce waste – a true enough statement, but not exactly – or not only – what I mean. What I do mean is that, rather than an afterthought, waste is a necessary component of modern capitalism, a fundamental component that political-economic system. It is also a component whose necessity is denied by claims about recycling and circular economies; repressed by distancing and removal (out of sight, out of mind); and dismissed as an unfortunate externality. And, I argue, that denial, repression and dismissal of the fundamental importance of waste positions it as a site of radical political potential. In this talk, I draw from my research in waste studies at various scales to demonstrate how, when and where refuse (as in waste) exceeds management and manifests a psychic and material refusal to go along with the status quo.
---
Please contact the Geography Department's office for more information about joining us for the Bailey Alumni Lecture.
Past Speakers
Aretina Hamliton (PhD, 2018), Director of DEI, Brandeis University [2021]
Mark Graham (PhD, 2008), Professor, Oxford Internet Institute [2019]
Mary Gilmartin (PhD, 1995; MA, 2001), Professor, Maynooth University [2018]
Edward Carr (PhD, 2002), Professor, Clark University [2017]
Jamie Winders, Chair and Professor (PhD, 2004; BA, 1998), Syracuse University [2016]
Vincent Del Casino, Jr. (PhD, 2000), Vice Provost and Professor, University of Arizona [2015]