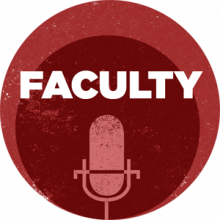 In this podcast, Carter discusses the origins of what we call vampires today; what students can expect in the class through its examination of literature, film, and television; and some of the reasons why Vampires have achieved such eternal cultural relevance including unlikely connections to economics. 
This podcast was produced by Patrick O'Dowd.

This work is licensed under a Creative Commons Attribution-NonCommercial-ShareAlike 3.0 Unported License.