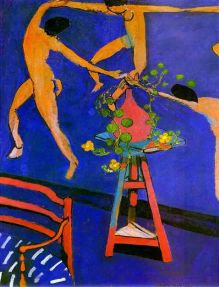 In order to enroll in a French language course, students who do NOT meet the exemption criteria below must follow the placement procedure detailed below.
Who should follow the placement procedure?
You should be placed into a French  class if any of the following applies:
You know some French (e.g. you studied French previously, or French was spoken in your family, or you can read and write some French) and wish to take a UK French course OR want to be placed out of the language requirement at UK.
You are a heritage speaker of French, attended K-12 in the United States, and would like to place out of the language requirement of a given college at the University of Kentucky.
You have some history of language study (any language) and/or are particularly motivated to learn French quickly. In this case, FR 106 may be the perfect fit for you (scroll down for description).
Who does NOT need to follow the placement procedure?
You do not need to be placed into a French class if:
You do not know any French and wish to take an elementary French course (in this case, just enroll in FR 101).
You have a high school or college diploma from a country where French is the official language, you are coded as an International Student by Office of the Registrar, and you do not want to enroll in a UK French language course.
Native speakers are ineligible to enroll in UK French language courses at the 100-200 level or in French conversation courses. If you are not coded as an International Student by the Registrar's Office and believe you should be, please contact the Registrar at (859) 257-3161.
I need to be placed into the correct French class. What should I do?
Email Dr. Julie Human (julie.human@uky.edu). Be sure to use your official UK email address, and include your student number in the message.
In your message, specify what your experience with the language is:
Have you studied it formally in school? If so, for how many years? What are the topics you most recently covered in class? (The number of years you have studied the language should be included on your high school transcripts and will appear on your advising profile on MyUK). Did you earn the Seal of Biliteracy?

Have you spoken the language at home with your family or friends? If so, do you also write and read the language? How often do you speak the language?

Have you lived in a country where the language is spoken? For how long?
How does placement work? 
We place based on the number of years you have studied French and any extenuating circumstances, like immersion programs abroad, frequent use of French with your family or friends, etc. We use this chart but may need to to move students up or down based on proficiency as the individual situation requires. If you attend class the first day and feel like your level does not match the course, let your instructor or Dr. Human know immediately so we can find a better fit before you fall behind. Keep in mind, though, that you should expect most of the class to be conducted entirely in French from the beginning, even in FR 101. It is important to note that placing into a certain course does not award credit for previous courses.
| High School Years | Places Into | Satisfies Pre-requisite |
| --- | --- | --- |
| 4+ or AP* | FR 204 (or FR 214/215) | 101, 102, 201, 202 |
| 4 | FR 202 | 101, 102, 201 |
| 3 | FR 201 | 101, 102 |
| 2 | FR 102 or FR 106 | 101 |
| 1 | FR 101 or FR 106 | None |
*satisfies language requirement
If you have taken more than 4 years of French or if you have taken AP French (regardless of score on AP test), you should register for FR 204/214/215 if you plan to continue to study French and we will consider the language requirement complete.
Students with the Seal of Biliteracy are also considered to have completed the language requirement and should begin French studies at UK in FR 204/214/215 if you plan to continue.
FR 204/214/215 are equivalent in level. FR 204 is the preferred placement because it is an introduction to French and Francophone Studies and is a prereq for all 300-level French courses. If it does not fit your schedule, try FR 214 (France Today) or FR 215 (Visual Cultures).
FR 106 is a fine choice for students who are particularly motivated, even without previous French experience. It covers the material of FR 101 and FR 102 in one semester, 5 credit hours per week. It is also a good choice for a student with up to 2 years of high school French but who would rather review the material of 101 instead of jumping straight into 102. FR 106 is equivalent in level to FR 102, and if students take FR 106, FR 201, and FR 202, they can complete the 4-semester language requirement in 3 semesters (or the 3-semester requirement in 2 semesters if they only have to go through 201).
AP Credit (Student will place into the course following the final course listed below; if credit is awarded for 202 or a higher-level course, language requirement is completed):

3: FR 201, FR 202
4: FR 202, FR 214
5: FR 214, FR 350
What if I earned the Seal of Biliteracy in high school?
You have completed UK's language requirement. Please submit documentation of your Seal of Biliteracy to your academic advisor. If you plan to continue to study French at UK, you should begin in FR 204/214/215.
What if I want academic credit for my French knowledge but did not take the AP test?
You should take special department exams for credit. Please note that elementary and intermediate French credit (FR 101-202) is not available on the basis of a special examination. Credit is only provided for 300 and 400 level French courses (https://mcl.as.uky.edu/placement-exam). Native speakers of French may not take the special examination for French language credit.