Lexington, the Principal City of the Bluegrass
Central Kentucky's spectacular "natural" environment was deemed to offer unlimited potential for farming and development by eighteenth century explorers and surveyors. By the 1840s travelers visiting the region wrote glowing reports describing the beauty of the rural countryside farms and Lexington's business and residential districts. In the 1920s, geographer Darrell Davis was so taken with the Bluegrass that he wrote the following with no concern for exaggeration:
The Bluegrass can lay legitimate claim to possessing a certain type of attraction second to that of no area of equal size in North America. Fayette County, representative of the Inner Blue Grass, is one of the most pleasing agricultural areas in the United States. Pastures and fields are gently rolling and are frequently almost grove-like in character, so numerous are the trees. This is an area in which there is much fine stock; horses, cattle, and sheep, wide paved and macadam pikes traverse all portions of the county; stone fences flank these roads for miles and beautiful farm homes, set well back from the highway in groves of large oaks, furnish a rural setting which it is difficult to portray adequately.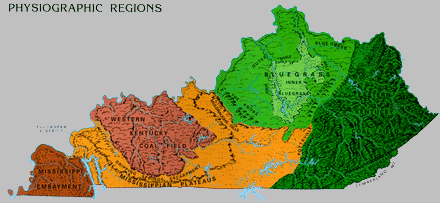 Maintaining landscape aesthetics has become a conscious, cultivated ethic in the Bluegrass, an area known worldwide for its thoroughbred horses and elite farm landscape. The region's business and cultural node is Lexington, Kentucky's second largest city (metro area population of over 300,000), and one of only a handful of cities in the United States with a merged city-county government. Lexington's modern era of growth began in the early 1960s with the arrival of an International Business Machines electric typewriter plant and several thousand professional employees. During the decade of the 1970s, the city and county governments merged, and although suburban growth was contained within a new urban service area, the city was still among the twenty most rapidly growing cities in the nation. The old city core is based on an early plat of in-lots and out-lots that align along a grid street pattern. A turn-of-the-century trolley car network linked the north- and south-side residential neighborhoods to Main Street businesses and to a regional inter-urban rail system that connected to adjoining county seat towns.
Physical Geography
Lexington is central to the famous Bluegrass basin and proximal to several other distinctive physical regions. Sixty miles east, the Pottsville Escarpment marks the edge of the state's Appalachian Mountain section. Streams and reservoirs in this area offer kayaking and sailing opportunities. The Red River Gorge is internationally known for its challenging rock climbing routes. Mountain biking is popular in the Daniel Boone National Forest, which cloaks the Escarpment zone in a mixed hardwood and softwood forest. Sixty miles west, Muldraugh's Hill Escarpment divides the Bluegrass from the Pennyroyal Plateau. Spelunkers can extend their skills in a broad range of Pennyroyal caverns including Mammoth Cave and the associated Flint Ridge caves, one of the world's longest cave systems. The greater Bluegrass region is really three distinct and roughly concentric zones that include the Inner Bluegrass, the Eden Shale Hills, and the Outer Bluegrass. All are of Ordovician geologic age. Lexington stands in the middle of the Inner Bluegrass, a karstic limestone plain that has fertile soils and a two-hundred year history of gentry farming. The roughly circular Eden Shale zone is sharply stream dissected and its poor soils are uninviting to farmers but the area is now experiencing some growth in weekend homes or scenic residential lots for people commuting to work in one of the area's three metropolitan areas. The Outer Bluegrass surrounds the Eden Shale district with a rolling limestone plain frequented by cattle and tobacco farms. Louisville grew up on the Ohio River where the western edge of the Ordovician-age Bluegrass meets the younger though more resistant Devonian and Silurian limestones that form the Falls of the Ohio.
"The Golden Triangle"
Straight north from Lexington, Cincinnati stands on the Ohio's north bank across from Covington and Newport, Kentucky. Interstate 64 links Lexington to Louisville and I-75 connects to Covington and Newport. A third interstate, I-71, links Louisville and Northern Kentucky-Cincinnati. At approximately ninety miles on each side, this great interstate triangle encloses the state's most rapidly developing towns and cities, and is often referred to as the "Golden Triangle." Within the Triangle stands some of the most highly valued real estate in the nation. Toyota has built one of the country's largest automobile assembly plants here near Georgetown, and a number of other transport-related industries arrive here each year. Both Louisville and Cincinnati offer a wide range of cultural, social, and recreational opportunities.
A Diverse Southern City
Before the Civil War, Kentucky's African American population was concentrated in the central Pennyroyal near Hopkinsville, and the Inner Bluegrass around Lexington. After the war, Lexington's African American population grew to almost 50 percent before gradually declining to approximate the national average of roughly 12 percent at present. Several large African American neighborhoods grew up around the city after the War. Some are still vibrant today, though others were eliminated through redevelopment or building and road construction. In the past ten years, the city and the surrounding rural countryside have witnessed an explosion in the growth of new Hispanic residents, largely though not exclusively from Mexico. Lexington is also home to a growing Asian population and it boasts an active lesbian and gay community.
Lexington's complex history and geography make it a stimulating site for urban fieldwork. Land developers, industrialists, farmers, preservationists, and other competing interests act out their power struggles on a public stage that invites faculty and student research. While much of Lexington's building stock is the product of post-1950s suburban development, including Turfland Mall, which opened in 1962, and Fayette Mall, and the largest mall in the entire state, the central city and the University neighborhoods include a diversity of ethnic and American restaurants, pubs and local microbreweries, coffee houses, and clubs with live music. Inside the suburbs visitors will find an active historic preservation program, with historic neighborhoods such as South Hill, the Northern Suburbs, Gratz Park, and Ashland Park favored by university students and faculty as residential areas with distinctive architectural and social character. A nineteenth-century Opera House has been magnificently refurbished and provides a venue for ballet, plays, and other live theater performances. The Kentucky Theatre is a spectacular depression era movie-house that features classic, independent, limited-release, and foreign films. The city has an active art gallery and literary scene. Adult soccer, softball, and volleyball leagues offer recreational opportunities. A Farmer's Market provides a wide selection of produce from locally grown vegetables to cut flowers and crafts, while an organic foods co-op near campus offers a broad range of fresh and dried comestibles.