AXIOMS FOR READING THE LANDSCAPE
Just published in Progress in Physical Geography: Place Formation and Axioms for Reading the Natural Landscape. This work is an attempt to develop some formalisms for analyzing the biophysical landscape from the perspective of place formation--how landscapes, environments, and places evolve and become different from each other. My original efforts were in the form of conceptual model, but (thanks in large measure to reviewers and critiques of earlier versions) I realized that (A) the critical principles could be reduced to axioms, and (B) a set of guidelines or axioms is a more effective (and honest) way to present the approach. The abstract is below: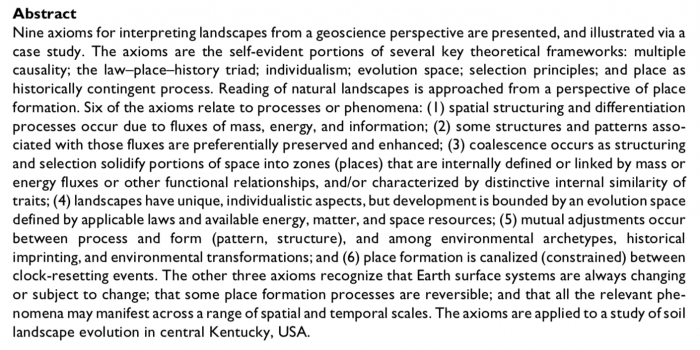 A copy of the full text is attached.